What's Driving the Motorcycle Boom ?
Despite an uncertain economy, motorcycle sales are experiencing a boom in the UK, with a 10.2% increase in the first quarter of 2019,according to MotorCycles Data. 
It seems that younger motorists are embracing motorbikes in a way that hasn't been seen for several years. In times of hardship, a motorcycle makes financial sense and with the threat of congestion increasing, there is even more reason to switch to a bike. 
However, motorcycling is more than just a practical alternative. It represents a dream for many people, whose values are shifting towards a more exciting and individualistic, explorative way of living.
Avoiding Traffic
Road traffic in the UK has hit record levels, especially with a 72% increase in the number of vans in recent years.
This is largely due to a rise in goods delivery, but it means that congestion, especially in rural areas, is out of control.
It is perfectly understandable, then, than people would rather hop on a bike and skip the queues.
Saving Money
For a generation trapped in low wages and a stagnating economy, getting a motorcycle makes financial sense.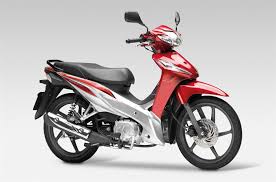 A smaller bike can be driven with just a simple CBT, rather than the lengthy and expensive lessons and tests needed for a car.
Savings can also be made with the even more accessible autobike, which is also cheaper to maintain and insure. But even with a higher end bike, you can get the same quality for a fraction of the price of a car.
Embracing Individualism and Exploration
The decision to purchase a motorcycle is more than a practical one. It comes from a yearning for freedom, exploration, and expression of individual identity. Millennials are less likely to have children, while embracing a more nomadic way of life. The motorcycle is a symbol of solo travel and freedom from being tied down, which may explain its growing popularity among younger drivers.
Motorcycles aren't going anywhere and, in fact, they may come to dominate British roads within a few decades. Much like the motorcycle cities that make up countries like Vietnam, this is a cheaper and quicker alternative to cars. There is also a sense of freedom that will never leave, which keeps bringing young people back to their local motorcycle dealership.
Jennifer Glory