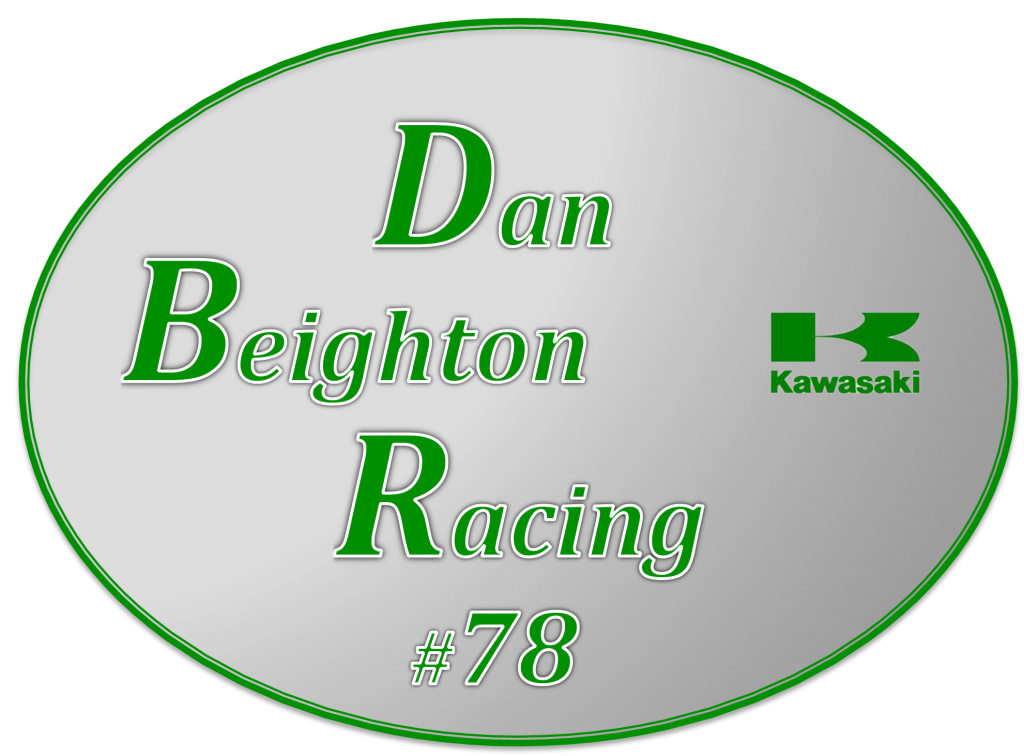 D B Racing at the 2016 Manx GP
Continuing from where we left off on our previous article about our good friend Dan of Dan Beighton Racing.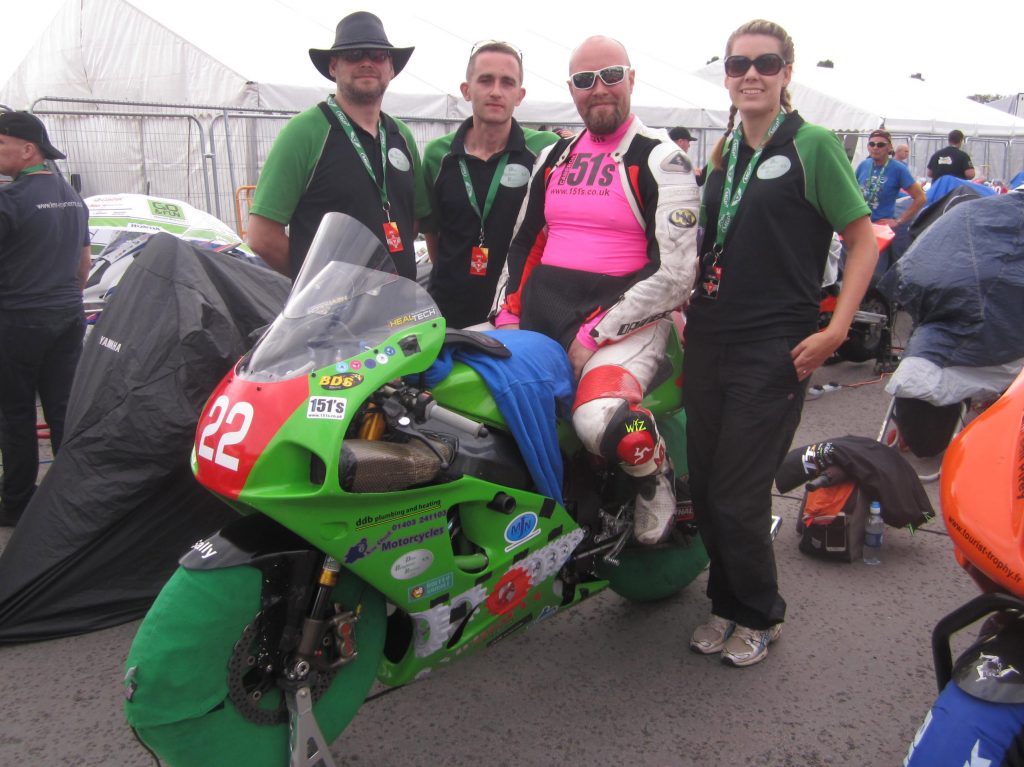 The previous article can also be found within our "News and Interest" section.
The day that Dan had been waiting for had arrived and he travelled up from Horsham in Sussex to Heysham in Lancashire, with his race bike in his van and his caravan in toe. Dan did not travel alone;he was accompanied by his dogs, Dave and Spud.
Dan and dogs boarded the Ben-my-Chree (which, incidentally, is Manx for "Woman of my Heart") for the sea crossing over to Douglas in the Isle of Man. His friends and crew Darren, Stefan, Jim and Dan's wife, Janine, joined him later and they set up camp in a very convenient location in the paddock at Douglas. They had a great corner plot and were in very good company, being sited just diagonally opposite John McGuinness's motor home.
Dan had covered several practice laps by the time that we got over to the island (which was a few days later) and his lap times had crept up from around 95mph to approaching the 100mph, although his main target to qualify for the Friday Senior race was 101.7mph.
The bike was running superbly (thanks to the engine rebuild from Steve Jordan) and with a couple of adjustments Dan managed to record a couple of 104+ mph laps, which, as a newcomer to the mountain course was an absolutely fantastic achievement in itself. Unfortunately Dan and his crew had a few problems with the bikes rear shock absorber and had to do a lot of running around to try and locate a replacement, but the camaraderie of the other racers helped and they were finally sorted, with a shock on loan from one of the other teams. Dan was happy with the set up and he was all set for another couple of practice laps around the mountain course.
We had a "hospitality lunch" with the team (thanks to Janine) to celebrate Dan's wonderful achievement, strictly soft drinks only for the riders and we watched Dan set off for the start of some additional practice laps.
Unfortunately on his second practice lap of the evening the bike went slightly wide at the 27th milestone, in Dan's own words "he ran out of talent!", clipped a bollard and flew off into the heather. He was airlifted to Nobles hospital, where he remained for several days with cracked vertebrae. For this year anyway, the dream was over for Dan and the crew, but things could have been much worse and Dan remained in good spirits throughout. He had recorded all of his riding on a bike cam and he even wanted to show us how the accident happened via his laptop from his hospital bed.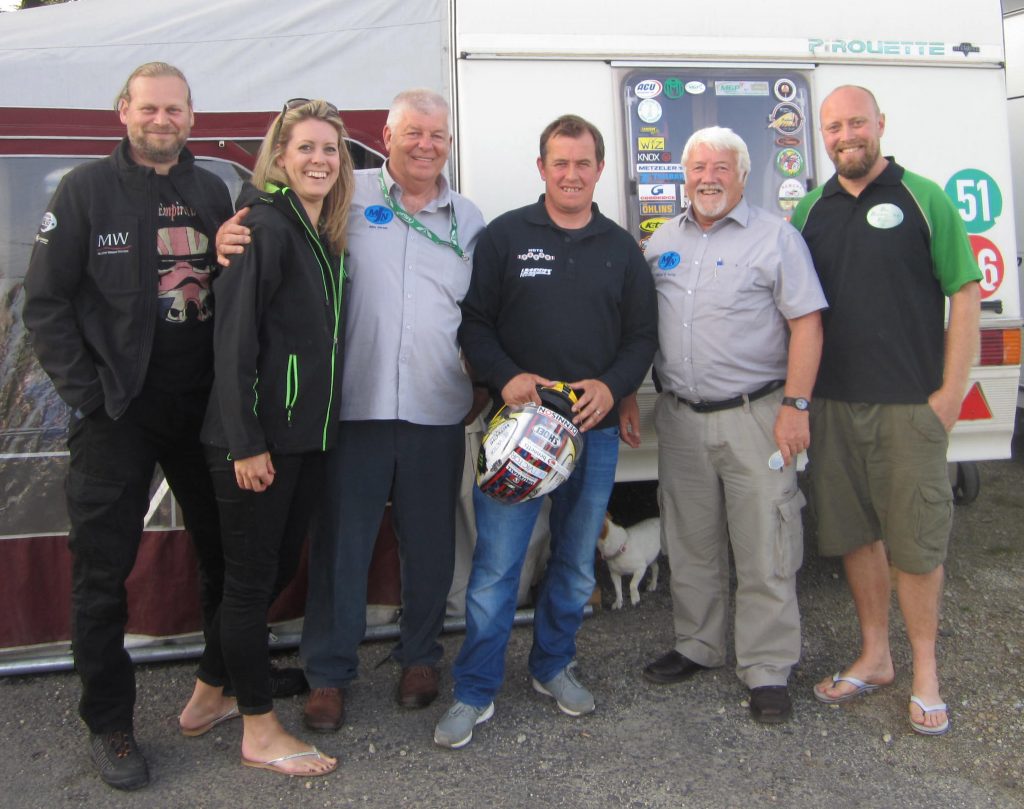 A couple of days later, back at the paddock, John McGuinness came over to see Dan, to watch the video with him and analyse what had happened so as to learn from the mistake and to, hopefully, prevent it happening again. The bike cam recordings are by no means just for fun, they are a serious part of equipment and a really useful analytical tool for helping to set up both bike and rider correctly.
Everyone appreciated just how bad Dan felt, as he thought that he had let everybody down, but far from it, he had really achieved so very much, with very respectable lap times and he had also qualified for both the races that he had entered.
We are all extremely proud of him and sincerely thankful that his injuries were no more serious than they were and that his spirit and enthusiasm are still as highly charged as ever. As a bonus, it seems that his bike was not too badly damaged either!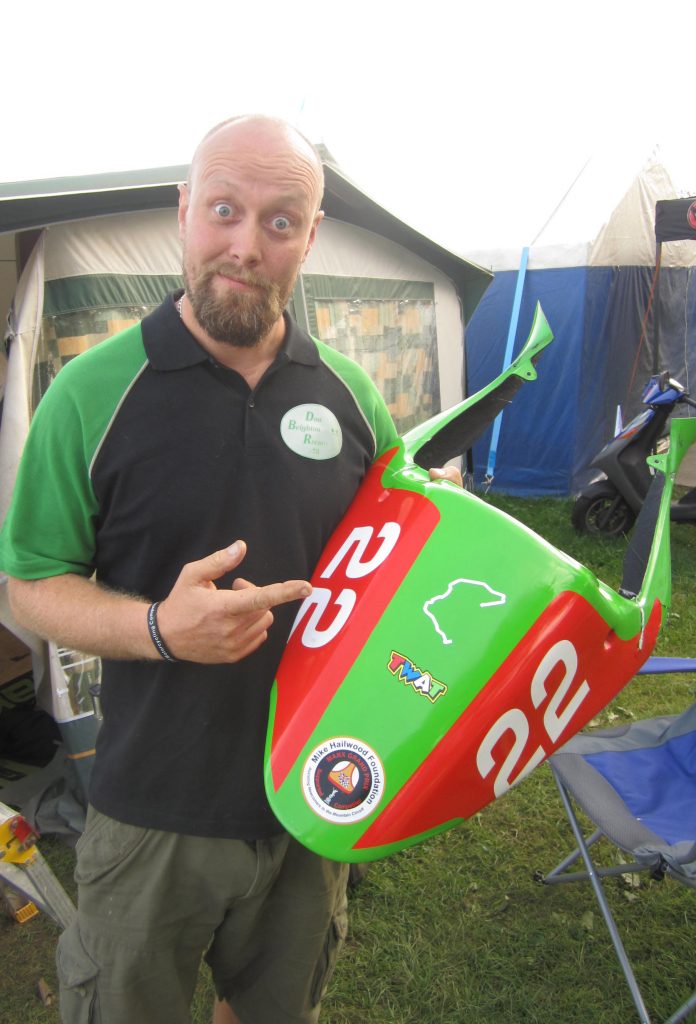 The damaged tail piece of Dan's bike disappeared for a short while and came back with some additional artwork added by his mates, a phrase reminiscent of a certain airlines initials"TWA" with an additional letter! and an incomplete map of the course, that strangely enough stopped at the 27th milestone, (where Dan had come off), had now appeared on the tail piece, much to everyone's amusement!
It's great to have mates like that, isn't it Dan?
Anyway, now that everyone has had a chance to access the situation, in particular, Dan and Janine, it would seem that all concerned were happy to be able to put this behind them and start to plan to enter next years Manx GP. The members of the paddock had all been very supportive especially his neighbour, John McGuinness who came over to chat on several occasions and give Dan his support, encouragement and some very valuable advice.
Thankfully Dan was out of hospital within a couple of days and back in the paddock, on painkillers and wearing a back brace and being told to take it easy, something he finds very hard to do! The support he got from his crew was great, everyone helped and Stefan had arranged to fly back to the Island to drive Dan's van and caravan home, enabling Dan to fly back home with Janine.
We all attended the IMGold Newcomers Party Evening where Dan was extremely well received and was given the good news by Jim Hunter that due to his tremendous achievements he had qualified for his race entries and therefore he would not have to return as a newcomer in 2017. Obviously Dan was absolutely delighted.
Still no doubt in pain, but as usual Dan being Dan, larger than life, he insisted on personally collecting the signatures of all the riders attending the event on his bikes "No.22"  damaged tail piece and got up on stage with the mic to presented it to Jim Hunter to be raffled or auctioned for the benefit of the Hailwood Centre.
Everyone is looking forward to supporting Dan at the Manx again next year and we at John's Motorcycle News will again sponsor him, mainly because he's one hell of a guy!
Anyway, as you can imagine Dan was absolutely delighted and we all had an excellent evening.
Dan, you are a bloody hero, you can go home with your head held high in the knowledge that you have achieved so very much. We all wish you every success and safe riding in the future.
We sincerely wish "Dan Beighton Racing" safe riding and every success and we would invite any of our readers to look out for Dan and his team and lend them your support in any way that you can.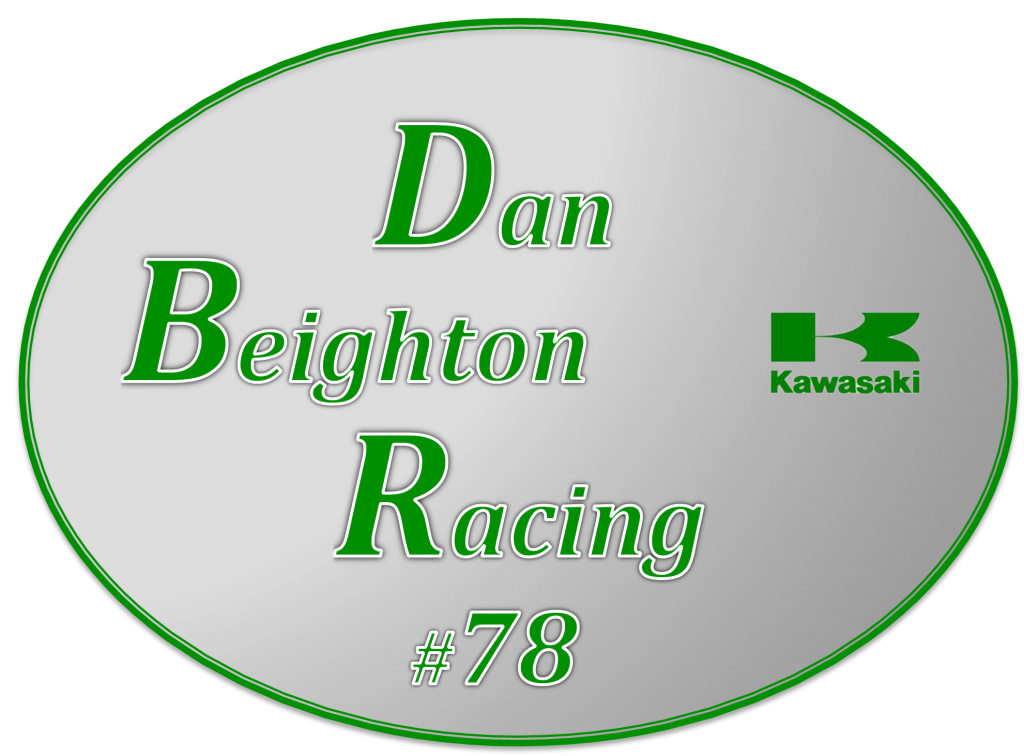 Email: dbeighton@btinternet.com
Web: www.facebook.com/DB-Racing-307835386038736
Michael W George (& John Abram)