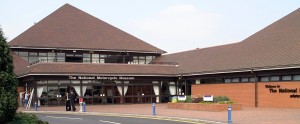 A lot of readers will already be familiar with some of the places to visit that we have highlighted within our website, however some may not and there may be some new places that you have not previously considered or visited beforehand.
We have therefore tried to provide an ever-expanding list of great places for the discerning motorcyclist and those with a general interest in all things mechanically related and/or historic to meet or visit for themselves.
They are museums and other places that we have found of great interest to ourselves and have enjoyed over the years and we hope that you enjoy them too. 
If you are the owner of an interesting museum or collection that we have not yet visited or listed and would like us to consider including your details within our website we would be pleased to hear from you.
 John Abram         john@johnsmotorcyclenews.co.uk