https://www.ghostbikes.com/
The Classic TT & Manx G P
17th to 30th August
https://www.iomtt.com/classic-tt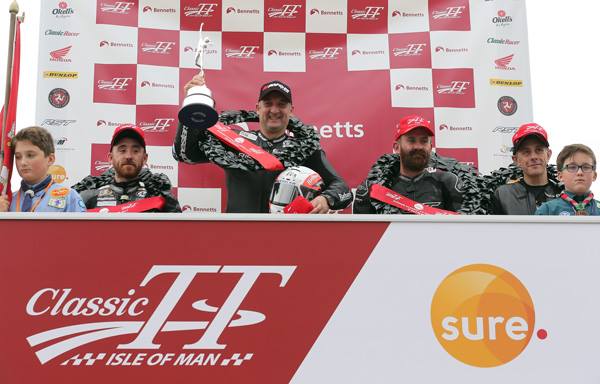 Oliver's Mount Gold Cup 28th–29th September
https://www.staffordclassicbikeshows.com/october/
CHANGES in MOT Rules came into effect in 2018
No doubt many of you will have heard about the changes in MOT rules that came into effect in May 2018? A new 40 year rolling road rule from 20th May 2018 will mean that any VHI (Vehicle of Historic Interest) car or motorcycle will basically become MOT and VED exempt the moment they hit 40 years of age.
There will always be differing views and debates on this subject, for those enthusiasts who keep their vehicles in tip top condition and travel few miles between MOT's it is a welcome move, but others are concerned that it may introduce substandard vehicles back onto the road.
The main thing to remember is that:-
an MOT exempt vehicle is still legally obliged to be road legal !
That is – " in a condition that WOULD PASS an MOT "

A GREAT IDEA from MORTONS MEDIA
Mortons Strive to get more people "On 2 Wheels"

Want to get into (or back into) motorcycling?
Then take a look at a new title on the market from our friends at Mortons, with the specific aim of encouraging beginners and new riders.
"On2Wheels" is a free pick-up newspaper that brings together all the information and advice needed for those starting out. Features in the debut issue include advice on moving through the licence categories, improving riding skills, saving money and buying the right kit.
The inspiration was to do exactly what it says on the cover… get more people on two wheels, whether it's scooters or motorcycles. You could be starting out for the first time, a former rider looking to get back on the road or someone wanting to take steps towards a full A licence. On2Wheels is also supported by a website www.o2w.co.uk (or just click on the logo) that includes a function to read the latest printed issue, along with a presence on various social media channels. What a brilliant idea !