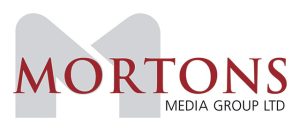 Mortons Media Group Limited has been going for quite some time – in fact their overall history can be traced back to the Victorian era.For many decades, the company has been a major employer in its home town of Horncastle, Lincolnshire and over those years it has moved with the times to become more than just a printing firm.Originally a family-run concern, in 2020 chairman Ian Fisher bought out the company.
Publishing, printing, events and mailing are the four major areas that MMG works in. Publishing sees Mortons produce 24 titles – thanks to recent (2022) acquisitions in the modelling/hobby sector. This includes three lifestyle magazines, three railway titles and 15 motorcycle titles – including eight 'classic' bike titles and seven 'modern' titles – this includes a scooter magazine which incorporates both classic and modern scooter content. Mortons also has a big presence digitally/online to work hand-in-hand with the printed magazines as well as having a strong social media presence. 
The publishing division was born with the purchase of Old Bike Mart in 1994 and The Classic MotorCyclein July 1998. Classic Motorcycle Mechanics was added to the portfolio in April 2000 and Classic Racer in June 2001. Publishing Director Dan Savage says: "Even today, these brands remain strong, delivering quality content to readers and opportunities for advertisers and brands to engage with the readership and support the ever-growing portfolio of motorcycle events. The dedicated and passionate editorial team is without doubt the reason for the success and longevity of all Mortons brands, whether that's motorcycles, railways, lifestyle, modelling or engineering." He adds: "Mortons continue our commitment to printed media. Developing, and expanding the current portfolio, along with extending the brands reach online through websites and social channels has always been Mortons strategy."
Mortons also finds traditional media is often considered more trustworthy by their readership. Savage adds: "Fake news and online scamming is prevalent in today's digital world and our media surveys show that people are turning back to traditional printed medium and events to engage with trusted content and quality advertisers. I personally enjoy the opportunity to avoid a screen, pick up a book or magazine for that personal and tangible experience. Buying from someone I can talk to, or meet is also a pleasant experience, and according to our brand surveys, Mortons readership craves this too."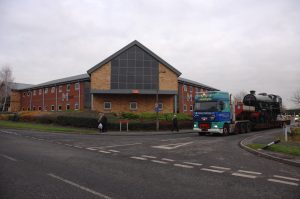 Shrewd use of their talented resources has been key to Mortons success and survival during some difficult times. Unlike some publishing companies, Mortons has always used a 'hub' system where designers and sub-editors work across a number of different titles making for cost-effective publishing. And while many of their publishing contemporaries have been trimming down their motorcycle magazine portfolio over the last decade or so, Mortons has been adding to theirs. MMG took over Motorcycle Sport and Leisure in August 2005, RealClassics in 2010, Fast Bikes in August 2014 and Back Street Heroes in 201
Mortons also launched the MoreBikes website and app in 2014 as a complement to the free newspaper Motorcycle Monthly. Today MoreBikes is also now in print format, replacing Motorcycle Monthly thus keeping a more direct link between newspaper and website. The paper is available for dealers to stock and distribute in-store – many MoreBikes readers go out of their way to visit the dealer to get the latest copy of this FREE newspaper…
Adding to the expanding business in 2019 was Mortons Books, creating popular bound volumes and bookazines on lifestyle, celebrities, crimes, transport, aviation and of course motorcycling.
Backing the editorial staff are the hard-working motorcycle advertising teams. As well as regular print and digital advertisements, a wide-range of tailor-made solutions can be developed with the customer to suit any requirements. Charlie Oakman says: "The commercial team at Mortons continue to offer a growing footprint of content through creative solutions across numerous channels. This includes advertorial works in digital and on the page, bespoke publications, social campaigns and numerous examples of sponsored and bespoke video productions that can be either under a Mortons banner, or as white label content specifically for clients own channels and distribution."
Of great use to the classic motorcycling titles and advertisers is the extensive archive, run by Jane Skayman. The archive – which is probably the biggest collection of printed motorcycle related material in the world – not only houses two-wheeled photography and glass plates going back more than a century, but also many other books, booklets, line-drawings and the like, covering both famous motorcycle manufacturers and bike racers. A number of motorcycle manufacturers have used the Mortons Archive in recent years, including Triumph and BSA.
And then of course – there's the events side of the business. Mortonsown and organise over 30 of the UK's biggest specialist motorcycle and car events from classic bike and car shows to auto-jumbles and off-road motorcycles, including the likes of the April and October Stafford Shows, the Winter Classic in January and the Bristol Classic in February. The hard-working events team, headed up by Nick Mowbray, do their utmost to ensure a smooth-running show. The Stafford events often have more than 30,000 people turn up at the show on each day. While COVID understandably hit show figures in recent years, events manager Nick stresses that things are getting back to how things were before: "Mortons' classic bikes shows really are the beating heart of the scene. Every show is a gathering of enthusiasts dedicated to two-wheeled classic motorcycling. The buying, owning, running, restoring and sharing of knowledge between clubs, traders, auto-jumblers and visitors ensures every show we do is a vibrant affair. With an aging demographic for motorcycling in the UK, the classic scene is very quickly becoming main-stream and our two Stafford classic bike shows, still the biggest shows of their kind in the world, attract traders and visitors for near and afar."
Mortons' motorcycling magazines
Motorcycle Sport and Leisure
Embracing all forms of motorcycling, MSL aims to cover every facet of riding a powered two wheeler in the 21st Century: from traffic-busting scooters and small capacity commuters, to inter-continental touring via all points in between. Inspirations and aspirations are what drives the current editor, Dave Manning, to get all readers riding their bikes – whatever that may be – as much as is possible. He says: "I want to stretch the boundaries and broaden the mind of the reader, both through travel and an expanded knowledge of the motorcycling world." As an extension to the earlier magazine, Motorcycle Sport, this is now the longest running title in the UK as Motorcycle Sport & Leisure, and is now (mid-August 2023) collating its 758th issue.
Dave has been in the motorcycle industry for over 25 years, riding bikes for longer and devouring books and magazines on motorcycles since he took the stabilisers off his first push bike.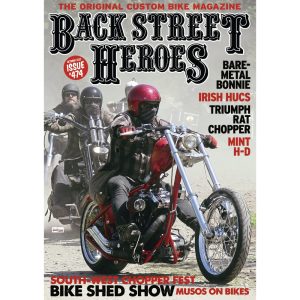 BSH is the oldest custom bike magazine in the UK, started in 1983 and celebrating its 40 year anniversary in October this year. Editor Nik Samson says: "BHS has been there from the beginnings of the custom bike scene, outlasted any pretenders to its throne, and continues to the go-to rag for anyone with an interest in choppers, bobbers, trikes, and custom bikes of all kinds."
https://www.classicmagazines.co.uk/issue/BSH 
Classic Dirt Bike is the place to head when the road gets rockier, with less Tarmac, says editor Tim Britton who's been riding off road for more than 50 years. "It's the place where bikes are used and a bit of dirt is a badge of honour, the place where trials riders are feet-up, enduro riders are on time and MX-ers are on it! Sometimes a third wheel is added too… If you're into the dirty side of motorcycling then this is the place to be."
https://www.classicdirtbike.co.uk/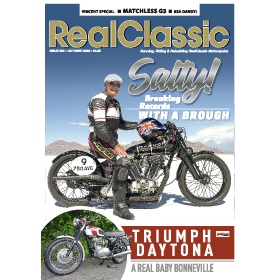 RealClassic is the only old bike magazine written almost entirely by its readers – with the odd bit of professional stuff to keep standards low," laughs Frank Westworth.  RC is very lively, and filled with unlikely machinery and remarkable stories about them. Put together by Rowena Hoseason and Frank Westworth, who met on a magazine, and have talked about (almost) nothing else since.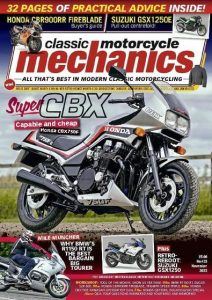 If it's European or Japanese, 15 years or older (CMM sticks to the Vintage Japanese Motorcycle Club's 15-year rule) then it may be in CMM. Run by former MCN, Bike and Two Wheels Only staffer Bertie Simmonds, the magazine aims to keep current the core classics of yesteryear. He says: "CMM really is a broad church – and it's getting broader: from the 1960s through the glory days of the 1970s and now into the 1990s and Noughties and modern retros. From Z1s to FireBlades, LCs to Laverdas – they are in CMM, along with hints, tips and projects to show you how to keep them on the road."
https://www.classicmechanics.com/
Celebrating the riders and racing motorcycles of yesteryear, Classic Racer recalls the golden days of two and three wheeled competition. Edited by Bertie Simmonds, the magazine uses the best photographs and writers from across the globe to give you the stories from more than a century of motorcycle sport.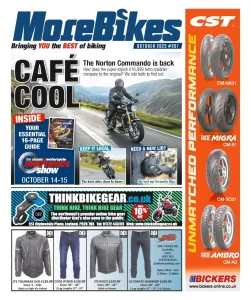 "The UK's largest biking monthly is bigger, better and more eclectic than ever before. If you're looking for the latest news, reviews, advice and more, we've got you covered," says editor Ross Mowbray. "More Bikes brings you the latest and greatest content from right across the biking spectrum, with features from some of the biggest names in the motorcycling game. We're sure you'll find something that floats your boat in every single issue of MoreBikes. Best of all, it's free – and all that good stuff and more is available online at www.morebikes.co.uk too."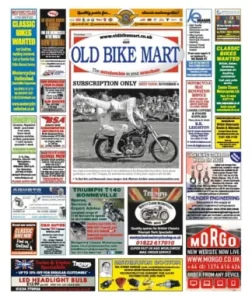 There's nothing quite like Old Bike Mart. It is part magazine, part social club, part Friends Reunited (remember that?) and all entertaining. As well as being a source of information on countless models, it prides itself on saving those precious individual memories that make up motorcycling history. 
After editing all three of the UK's leading custom motorcycle magazines, editor Blue Miller gave into temptation and moved into the classic world to edit OBM and says it's a ridiculous amount of fun.
https://www.oldbikemart.co.uk/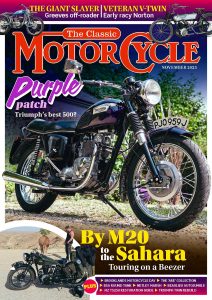 James Robinson, editor says: "The Classic MotorCycle was founded in 1981, its' driving force and first editor being Bob Currie, a veteran of the halcyon days of the British motorcycle industry. Bob's ethos was to celebrate his period and what want before – this mantra has been continued. The Classic MotorCycle focusses on motorcycling from the dawn of the movement (circa 1900) to the 1970s and sometimes beyond. Content is primarily British motorcycle-biased, but celebrates and features American and European machines too. The magazine occupies a unique position, in the era covered, with archive heavy, historical features a speciality. From ABC to Zenith, the long-lost names of British motorcycling history are investigated and brought to life, with restored and preserved machines ridden and featured."   
https://www.classicmotorcycle.co.uk/
Editor Matt Hull says: "Classic Bike Guide is the down-to-earth magazine for those who ride, work on and love their classic motorcycles. The team bring you guides to models to help you choose which is for you, we help you through common tasks and make owning a classic bike so much easier!" Editor Matt has a long pedigree in motorcycling having spent three years as a courier, 15 years instructing, 10 years at RiDEmagazine and the last five years working on CBG.
https://www.classicbikeguide.com/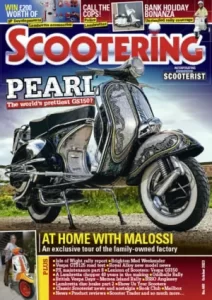 Scootering –is the world's No.1 scooter magazine since 1985. Editor Stan Bates says: "Scootering is the only place that brings you all aspects of the worldwide scootering lifestyle both classic and modern; whether it's state of the art tuning, pushing customisation to its limits, factory standard restorations, travel reports from around the globe, rally reports both large and small, all the latest product news, rally related music and fashion features or in-depth interviews with those who matter in the world of scooters we've got it covered. We always have been and always will be your essential guide to everything that makes scootering a way of life."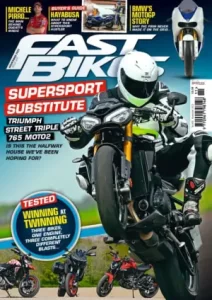 Fast Bikes magazine now stands alone as the only sports-bike magazine in the market. Editor Bruce Wilson and his team major on sports machines new and used as well as performance machines in other classes, including adventure machines and naked bikes.