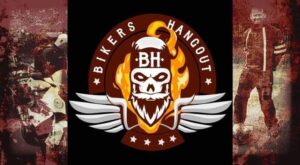 After four years in the making and four months in build and development .. We have a Brand New "Bikers Hangout Website"
It's Free! to join and has lots of great content, including  social groups where you'll be able to post interesting articles about yourselves and attract engagement from lots of varying people, the likes of other bikers through to rides and events that are also promoted on the site ..
Do you run a motorcycle Club or Group and want to attract new members or further engagement? Why not promote it on our site.
You can also set up a Group for your club or bikers group within the Groups section, to help again attract more members along with promoting your rides and events within the "Rides & Events" section..
An opportunity also for businesses and race teams to broaden your audience, attracting more followers to your business as well as supporting the biking community and providing the potential for sponsorship opportunities.. but as they say, "you gotta be in it to win it"!
You don't have to have a degree to use the site, just join the overall site via the "Login/Signup" complete your registration.. then you can locate "Bikers Highway" or one of the others within the GROUPS section and join! .. The rest is fun!
There's a great variety of sections to choose from, such as "The Forum" through to "Sell your Bike", something for all.
It was only launched recently but it's attracted attention from various businesses such as Demon Tweeks, Ghost Bikes, BikeSure to name a few who have joined and are already promoting…
So! What you waiting for? Come take a look and get involved … I think you'll be surprised!