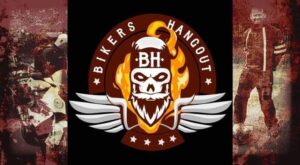 I've been asked this question many times, what is Bikers Hangout? and the answer is simple So I got to thinking…Wouldn't it be great to have a central hub where people could share their experiences, pictures, jokes, rides, sell or swap parts they no longer need or bikes they no longer use, basically anything to do with motorcycles. 
So in March 2019 the Facebook group called Bikers Hangout was born to do exactly that, along with our Facebook group, website and App to extend that experience along with the services we promote.
We also promote a wide variety of third party services that we will continue to grow and adapt. These at present include the following:
Our social media Facebook group which includes worldwide members along with pages promoting, rides & events, clothes and accessories, motorcycle services and media.
Motorcycle Services Directory (Accessed via our website and App).
Our own online shop where we sell our own branded merchandise and the recent addition of GhostBikes where you can purchase motorcycle gear.
We also promote Worldwide Motorcycle Clubs & Groups which can be found in our GROUPS section of our App or Website. 
Worldwide Bike Nights and Rides & Events (Accessed via our website and App).
Motorcycle Race Teams.
Motorcycle Race Tracks.
Our own group called Asylum which can be accessed via the GROUP's section of our website and App.
This is a great place to be if you're serious about biking, and I can promise you that we will continue to improve so as to make your experience an enjoyable one.
Please click on the following link to download our free bikers App – 
Android App link – Bikers Hangout – Apps on Google Play
iPhone App link – https://apps.apple.com/gb/app/bikers-hangout/id1618023012
Many thanks
India Hayes
Director
Warrington
Cheshire
WA1 1LX
Tel: +447535815262