In 2008, Stuart Garner bought legendary British motorcycle maker Norton and began an ambitious programme to turn the company into a superbike superstar. The key? Make sure everyone at the company loves riding motorcycles
Founded in Birmingham in 1898, Norton Motorcycles put its first bike on the road in 1902. A Norton motorcycle won the first Isle of Man TT race in 1907; in total, Norton bikes have won 94 Isle of Man races. While making its name on racetracks, the brand was also becoming a fixture in private collections, well into the 1960s. The competition from advancing Japanese brands such as Honda and Suzuki proved stiff, and in the 1990s the company was sold to a few global owners, re-consolidated under American ownership in 2002, before approaching collapse in 2008.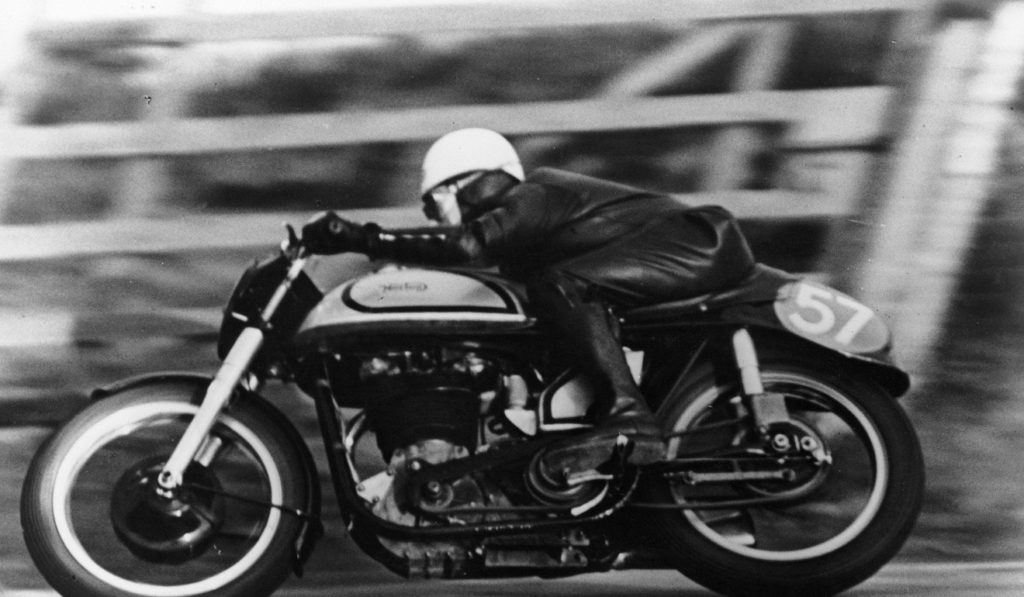 At this point, Stuart Garner came into the picture and in four days closed a deal that supplied him with the rights to the Norton brand, four shipping crates of motorcycle parts, and four prototype bikes. "Looking back, it was a crazy decision, made by the heart, not the brain," says Stuart.
Stuart then commemorated this purchase of passion by racing a one-off bike, the Norton NRV588, to set a world land speed record for a motorcycle in 2009, reaching 180mph. That same year,
Norton Motorcycles officially reopened for business with a retooled Commando 961, a classic off-road motorcycle last produced in 1976 and which sold 500,000 units in a decade. Now, Norton sells three models: the 961 Sport, its lighter make, called a café racer, and the Dominator racing bike.
"Bringing Norton back from its golden era has been special. It's got a glorious backstory, which has given us so much to pick up for our story today," Stuart says.
A critical factor in the brand revival, was that the whole team needed to share his passion for motorcycles. Today, all 130 employees are motorcycle enthusiasts; management attends motorcycle shows and meets riders to stay tapped into riding trends and designs. "This is one of the questions we look for in CVs – do you love riding motorcycles?" Stuart says.
Stuart himself had ridden motorcycles since age 10 after he nagged his parents into buying him his first. "The thrill now is the same – the fun, the freedom, the power of jumping on a motorcycle and blasting away," he says. "When I was a kid, it was about doing jumps and wheelies, showing off in front of the girls." Some things don't change.
That early fascination with "boys' toys" would manifest in the creation of his first company at the age of 19, Fireworks, which became a million-pound pyrotechnics firm by the time he was in his early twenties. Later, Stuart would settle into entrepreneur mode, launching businesses for mobile phones, baby sleepwear and strollers, and acquiring Spondon Engineering, whose expertise in bike frames would be critical in the designs of the Norton motorcycles to come.
More recently, Norton has partnered with Swiss specialist watchmaker Breitling, whose brand has long been associated with aviation. Like Norton, Breitling was founded in the 19th century; its brand is emphatically defined by being 100 per cent Swiss-made. "We have similar principles centred around authenticity, and products that are highly engineered and highly designed," Stuart says. "Breitling appeals to independent free spirits, much like Norton. Once our two teams of designers met, they were away!"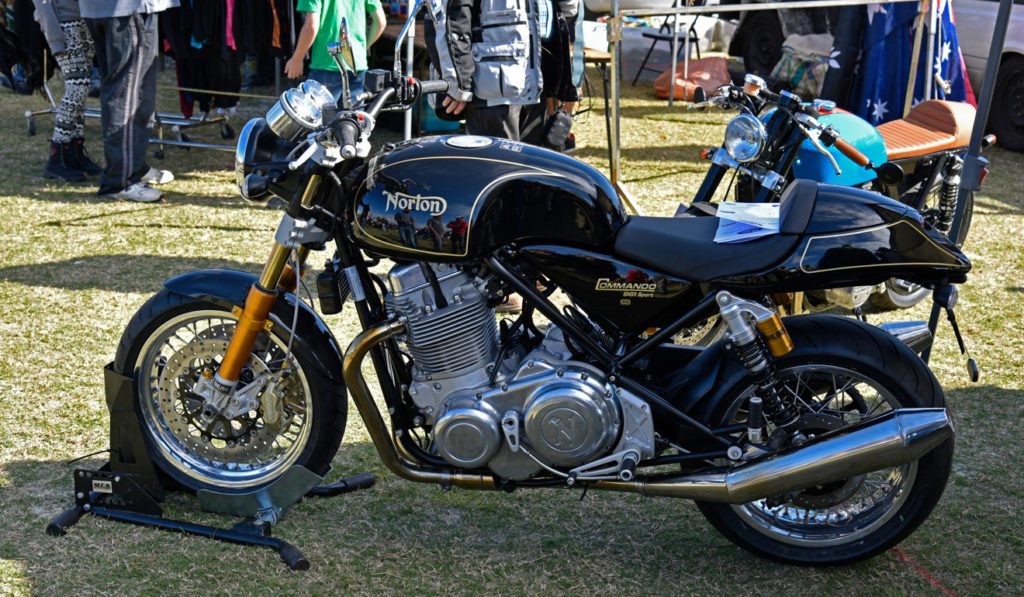 Stuart has ever more ambitious plans on the books. He is aiming for a Norton to win a TT race, something that hasn't happened in decades. And, he wants to launch a couple more models to complete a product range that can woo every type of rider. "This still often feels like a start-up," he says. "We were globally very successful in previous times, and we're looking to reclaim that footprint.
Yet there's one frontier Stuart doesn't expect to cross. "There's a big push towards electric vehicles – but I don't think that's the future of the motorcycle," he says. "Motorcyclists love the rev, the whine and the power. You're missing out in life without the thrill of sitting on a combustion engine, blasting past."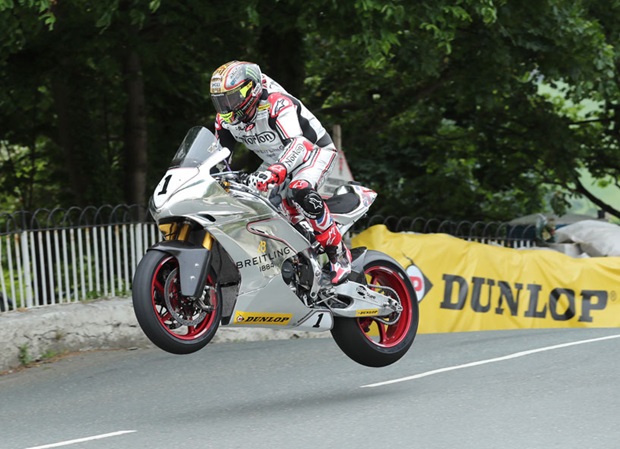 The future is looking good for Norton
John Abram